Affordable Ergonomic Office Furniture
Support True Innovators
Creating Unique Ergonomic Office Products from Scratch.
SINCE 2010
Uncaged Ergonomics specializes in creating unique, useful and affordable ergonomic office furniture. We design most products in-house starting with a hand-drawn concept before moving to CAD renderings, prototyping, 3Dprinting, sourcing raw materials and eventually making molds for mass production.
Everything we do is backed by our amazing customer service team. We care about every customer, listen to your feedback and feel nothing is more rewarding than seeing customers purchase a unique ergonomic office product we created.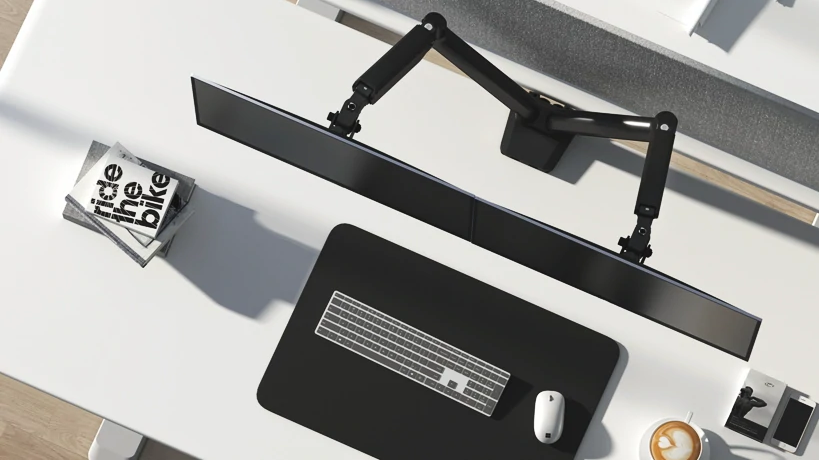 Real Customer Reviews
Very well made. It doesn't do what I wanted it to do for me. I didn't return it because our son is heading to college. This could be awesome in a dorm room.
-Dough G

I have had 2 hip replacements and with the "WorkEZ Cool" I can switch for sitting to standing in about 15 sec. It really saves my joints.
-William S.

I am very pleased with the service. the product is amazingly comfortable. Came in nice packing
-Dough G

I just received my Changedesk Mini this afternoon and have been using it for about an hour. I love it! It's compact yet provides enough surface space for my keyboard, mouse, and monitor, with space for papers and other supplies if necessary. It locks securely into position, so there is no wobbling or swaying as I type.
-Janine

Perfect solution without the enormous price I use this keyboard stand along with a pole mounted monitor setup. It is perfect because it is stable and very adjustable and when I want to sit down, it is light enough to just pickup and set under the desk.
-Jim

Our Blog
Welcome to a world where comfort meets productivity – and it all starts with recognizing the crucial role of ergonomics in your workspace. In this guide, we unravel the mysteries...

Learn More

Welcome to a world where comfort meets productivity – and it all starts with recognizing the crucial role of ergonomics in your workspace. In this guide, we unravel the mysteries...

Learn More

Are you ready to revolutionize your workspace? Step into the future of comfort and productivity with The Best Standing Desk Chairs and Wobble Stools of 2023. Say goodbye to stiff...

Learn More

Are you ready to revolutionize your workspace? Step into the future of comfort and productivity with The Best Standing Desk Chairs and Wobble Stools of 2023. Say goodbye to stiff...

Learn More

Are you tired of feeling chained to your chair during long work hours? Do you crave a healthier and more dynamic way to get your tasks done? Look no further...

Learn More

Are you tired of feeling chained to your chair during long work hours? Do you crave a healthier and more dynamic way to get your tasks done? Look no further...

Learn More